[box title="JERUSALEM"]
Jesus told believers to touch their world by starting where they are, making an impact in their "Jerusalem."  In Northlake's
Acts 1:8 Mission Model

that means investing close to home.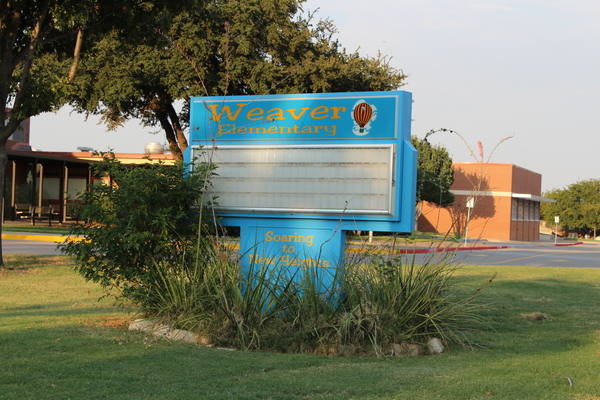 During the school year, we have several volunteers who serve at Weaver Elementary School, helping teachers and staff in a variety of ways.  We work with students in reading, math, and other subjects as well as working with the school in community engagement projects.  In time, we hope to develop an after-school program to be more intentional in sharing Christ with students and their families.
We also offer English as a Second Language (ESL) classes during the school year, helping our community connect through a common language.  Many refugees & immigrants come to this country without the ability to communicate; this ministry helps to fill in the gaps.  ESL classes are offered weekly from 6:45 to 8:00 pm on Wednesdays.  Check church  calendar for details.
Northlake also partners with the Dallas Baptist Association (DBA) for local ministry engagement efforts, working with other area churches to impact Dallas and Rockwall counties.
[/box]
[box title="
JUDEA
"]
Northlake fulfills this part of our

Mission Model

—what Jesus labeled "Judea"—traveling each summer to places like Port Arthur, Amarillo, and the Texas-Mexico border to share God's love.  Northlake has invested in hurricane clean-up, Vacation Bible School, door-to-door evangelism, and personal mission projects.  For several years, we partnered with City Church in downtown Amarillo, where our volunteers prepared and delivered meals for 2,000+ children, presented VBS to local children, and helped to host a city-wide festival that ministers to hundreds of people—most of whom are either homeless or fiscally-impoverished.  In 2019, we worked with a former Northlake Student Minister (A.J. Neely) in Loveland, Colorado where he and his wife have planted a new effort (

Keystone Community Church

). In this Northlake GOES mission effort, we helped

KCC

connect with their community by working with children and their parents to point them to Christ.
[/box] [box title="
SAMARIA
"]
We connect this portion of our mission model with ministry in the USA outside the Lone Star State. Each summer, we encourage members to take part in this Northlake BUILDS effort as we serve God's Kingdom—often in physical construction projects.  Over the years, this "Good Samaritan" partnership has led us to places like an inner-city church in

Cincinnati, Ohio

… a Christian retreat center outside Cullman, Alabama…a Native American church in

Oklahoma City

…and a Christian camp in Citronnelle, Alabama.  Mission teams have renovated parts of buildings, staffed VBS programs, hosted block parties, and invested resources to help both churches and ministry organizations serve their own communities.
[/box] [box title="
ENDS OF THE EARTH
"]
The last portion of our Acts 1:8 Mission Model means that we  (literally) reach around the world!  Northlake has sent teams to numerous countries—from

Columbia

to Hungary, from Chile to East Germany, from Mexico to Romania, from

Guatemala

to Greece, and from Brazil to Austria

, and even

Peru.  For several years, we took teams to Honduras, working with Buckner International to serve orphanages and community centers in San Pedro Sula.  Volunteers have distributed donated items, taught children about God's love through VBS, and tried to connect with kids that society has left behind…so they could see and hear about God's amazing grace!
[/box]
We encourage you to engage the work of missions—moving beyond pew-centered comfort zones to Christ-centered sacrifice.  Take a mission trip, make a donation to mission projects,
pray for missionaries, feed your mission passion…
so THEY can see HIM in YOU!